The Goddess Energy Portraits™ are a true specialty of mine. Early on in my artistic life, painting became a way to document and explore my clairvoyant perceptions, dreamtime and visions during energy healings. I soon realized I could do this for others as well, when what I was 'seeing' for them was validated over and over again. So the Goddess Energy Portraits were born! Since 2004, I've created GEP's for women of all shapes, sizes and ages, assisting them to feel and experience their own beautiful divine energy.
Each goddess painting is different and unique to the individual. After an initial consultation with you, the color, imagery and symbols for your painting are gathered intuitively, using clairvoyant vision and 'listening' to your unique spirit. These continue to be revealed to me during the process of creating your painting.
Your painting is a touchstone of reconnection to who you are, to your radiance, your Heart and what brings you clarity, strength and purpose. It's a connection to your divine lusciousness, your unique essence, your empowerment, inner wisdom, joy, and soul's light. From my personal experience, these inner connections are truly invaluable in life's journey.
Your commission includes:
*An original painting of your unique energy, soul wisdom, gifts, colors & power symbols, to inspire and support you every day.

*Description of any guidance your goddess self has for you to support your highest well being and expression, intuitive messages, meanings of the imagery, symbols and colors in your painting.
*Energy medicine, each time I sit to work on your painting.
*Initial phone consultation (optional, if this is a surprise gift for someone) and optional follow up phone conversation after you receive your painting.
*Shipping within the USA included
Please CONTACT ME to discuss your painting and get on my schedule. A great gift for yourself or a special someone. Looking forward to hearing from you!
Each painting will support each individual in a unique way. One client's insomnia left once she hung her painting above her bed (I didn't even know she had insomnia.). Another finds that as she works with her clients, she'll gaze at her painting and information will come through to her, facillitating her work. I trust this process and know your painting will have gifts for you too.
________________________________________________________________
How do I order a Goddess Energy Portrait painting?
Please contact me by phone or email to start the process.
Does my Inner Goddess stay the same for the rest of my life?
Certain aspects of your goddess self may come forward at different times during your life. What comes through now will always be useful and empowering but other aspects, symbols and information can come through at a later time.
What if I just want the messages, imagery and guidance but not a painting ?
Schedule an intuitive session and let me know you'd like info about your Goddess self.
How long will it take to receive my painting?
This depends on my current schedule and number of commissions. Typical time to completion is 1-4 months. If there is a wait list, it could take longer. Contact me if you'd like a time estimate before ordering.
Payment Plan:
The payment plan divides your commission cost into 3 monthly payments.
Commission Terms:
Shipping within the USA is included. I'm happy to ship outside the USA if you would like to pay the additional shipping fees. No refunds (I've never been asked for one! ) Rates listed are for personal use. For business use options, contact me.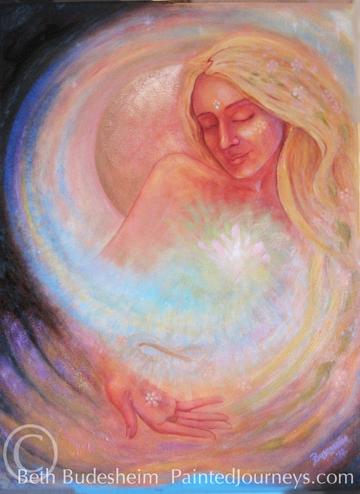 GODDESS:
In the 1700's wealthy patrons had themselves portrayed as gods & goddesses in their portraits
More soon!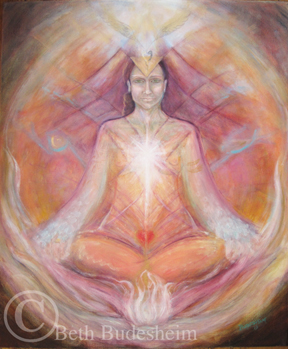 ~~~~~~~~~~~~~~~~~~~~~~~~~~~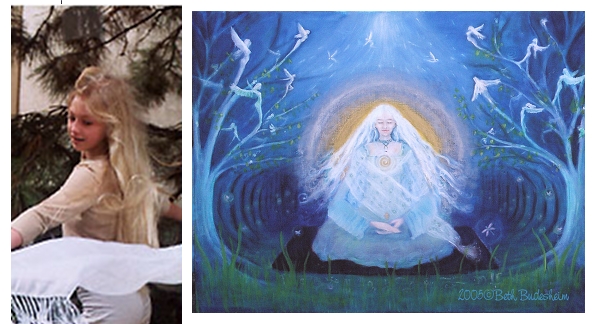 ANNA'S 13th BIRTHDAY GIFT~ "I wanted to give you some feedback on your beautiful painting. Anna immediately was drawn to it in the library where I hung it. "Is that me ,from the artist we met, I mean the one we talked to ?" I said it was an interpretation of her. She looked at it for a long time and I didn't say any more. Then she said "I really like it, Mom. She even included a magic carpet- that's great!"~M.P.
~~~~~~~~~~~~~~~~~~~~~~~~~~~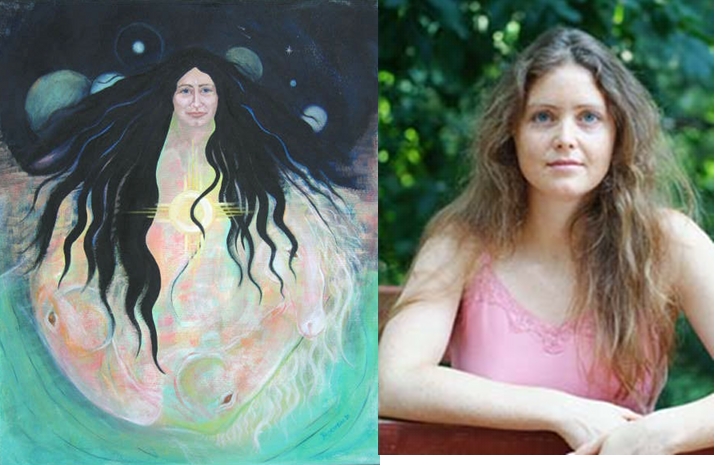 GEP for Jessica Earle~ ESSENCE PHOTOGRAPHY
JESSICA'S MEANINGFUL CONNECTION~ "I love it!!!! I cried when I saw it! It is so meaningful to me that you picked up on some very important things that I am working with. ...The fact, that you had the sun with the crescent moon in the center is incredible--astrologically, my sun and moon are less than one degree apart from each other! Also, the fact that the planets and stars were at the top of the painting~I have always felt a deep connection to the stars...."~J.E., Maryland
~~~~~~~~~~~~~~~~~~~~~~~~~~~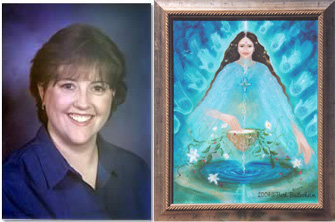 GEP for Jennifer Bloome~ FERTILITY EXPERT
JENNIFER FEELS STRENGTH & COMMITTMENT TO HER PATH~ " Each time I look at this portrait, I feel a renewed sense of commitment to my life path and a renewed "knowing". I feel a deep sense of peace and strength emanating from this goddess which I then feel deeply within myself each time I am in her presence. I can't thank you enough for this gift you have provided to me. I know there are no coincidences and I am deeply grateful for the path which led me to you."~J.B., Minnesota
~~~~~~~~~~~~~~~~~~~~~~~~~~~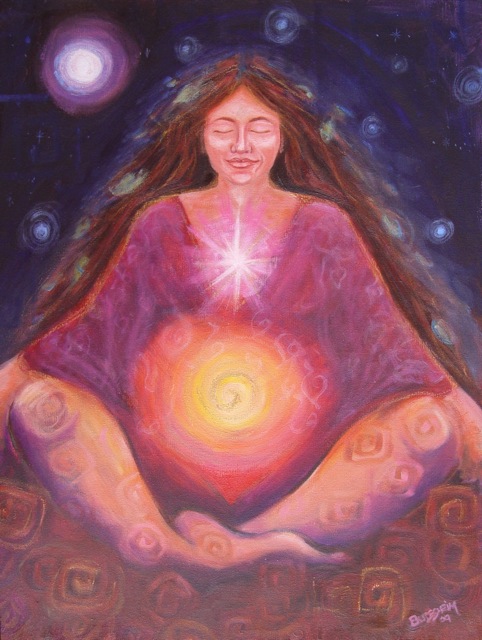 I was amazed to learn that LORNA'S insomnia left after receiving her painting and hanging it above her bed. xo
~~~~~~~~~~~~~~~~~~~~~~~~~~~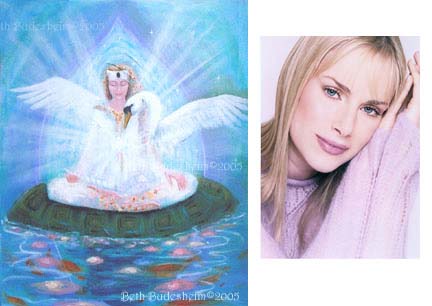 GEP for Tanja Bochnig~MODEL & AROMATHERAPY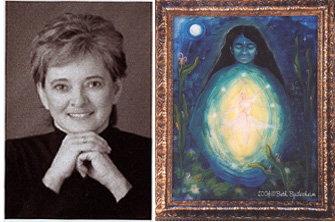 ~~~~~~~~~~~~~~~~~~~~~~~~~~~

GEP for Patricia Stewart ~ KC area VETERINARIAN